Letterbox 1: Willow/Willow Warbler/Tormentil
Willow
Willow is a deciduous tree (it loses its leaves in the winter), it grows in moist and cold conditions. Willow has long been known to have medicinal properties, people would use its bark and leaves to sooth aches and pains. In modern medicine willow is used to make the painkiller aspirin.
Willow warbler
The willow warbler is a small bird with a grey-green back and light under parts. Warblers are known for the stripe they have across the eye. The eat small insects and berries The best time to spot the willow warbler is April-September.
Tormentil
The tormentil is a member of the rose family. It a small plant with yellow flowers about 1cm each in size. Each flower has four petals and delicate green leaves. An interesting fact about Tormentil is that when you cut its stalk it releases a red dye as though it is bleeding.
Willow Warbler (photograph by LJ Hadley)
Tormentil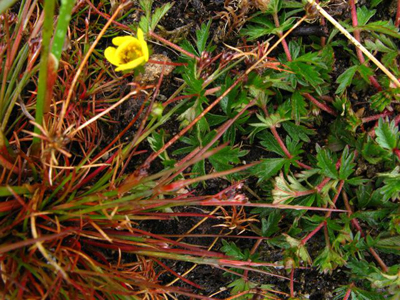 Willow Tree (by www.free-images.co.uk)